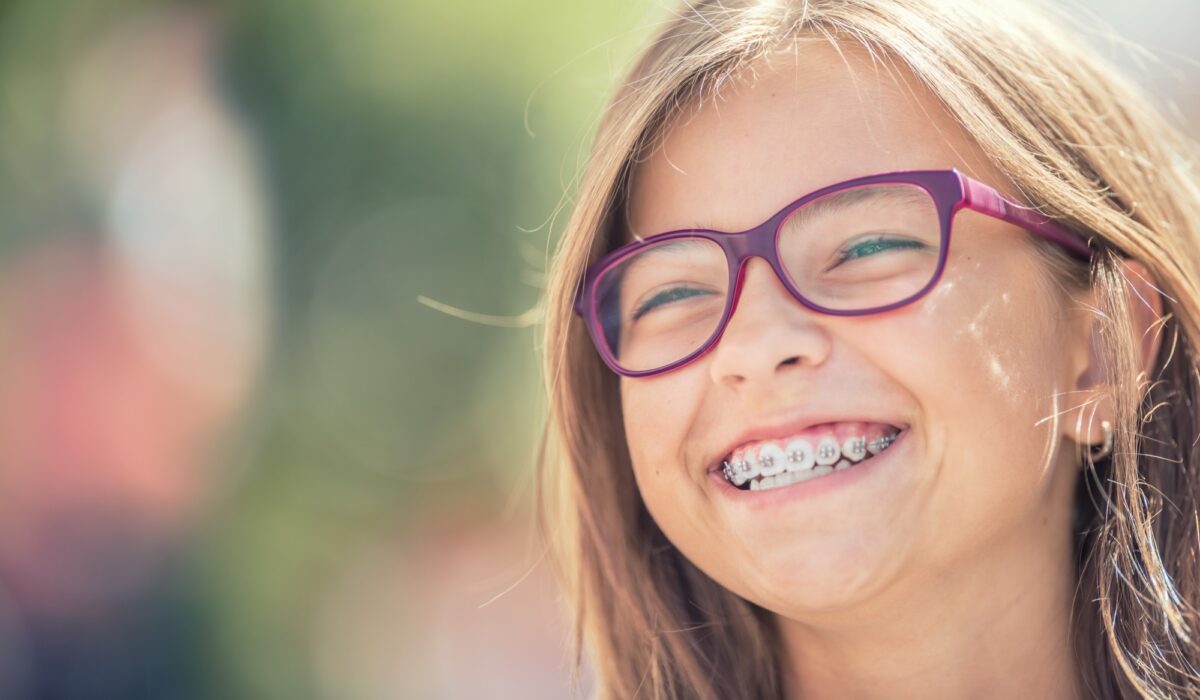 Did you know that as many as 75% of kids would benefit from having braces? Whether it's to close a gap or fix a bad bite, orthodontists agree that straighter teeth lead to a healthier smile.
Children's braces can help your child have a better and pain-free smile by aligning the teeth and fixing overcrowding. If you have questions about children's braces, here's what you need to know.
What Are Signs My Child Needs Braces?
Warning signs that your child may need braces can show up in kids as young as 6 or 7. By this age, your child should have lost some baby teeth to make room for permanent adult teeth. Here are some signs you may notice around this age:
Difficulty chewing or eating
Speech issues (such as a lisp)
Crowding of teeth
Teeth that don't line up properly
Biting of the cheeks and/or lips
While some of these problems may go away on their own, they are common indicators they will need some sort of corrective dental treatment in the future. The benefits of straight teeth go beyond a perfect smile. Straight teeth mean better breath, healthier gums, and lower risk for complex dental surgeries.
What is the Best Age for Children to Get Braces?
This is different for each family, but braces are typically not put on until children have lost all or most of their baby teeth. The average age for this is around 8 to 14 years old. However, your child can, and should, see a dental health specialist before this.
It's possible to address some issues, even if they don't have most of their adult teeth yet. Some early orthodontic treatments are done to correct severe under- and overbites, crossbites, or crowding of teeth. These treatments could potentially cut down on the time future corrective treatments, like braces, take.
How Much Do Children's Braces Cost?
The average out-of-pocket cost of traditional metal braces is between $3,000 to $7,000. However, few families incur the total cost because of insurance benefits. Are you worried about the cost of your child's braces?
We have affordable payment plans and financing options available for clients who qualify.
Is it a Permanent Solution?
Parents and caretakers ask this question often; it's tricky to answer. It depends on factors such as structural issues and how well the braces are taken care of. Maintaining proper dental hygiene and choosing foods that won't cause damage to the braces may be a problem.
In the vast majority of cases, when a child receives braces and wears them for the prescribed amount of time, they'll need to use retainers to keep their teeth from shifting. This stage of the orthodontic treatment process comes directly after the braces are removed.
A mold will be made of their teeth, and the retainer will be designed around it. So long as they wear their retainers daily, their teeth won't shift back to how they were before the entire straightening process. The type of orthodontic care your child receives will consider the factors unique to them when going over possible treatment plans.
That's Everything You Need To Know About Children's Braces
Braces aren't just for appearances. Children's braces can save your child from orthodontic treatments later in life while giving them a beautiful smile.
Do you still have questions about children's braces? Please contact our office and speak to our knowledgeable staff. We're here to serve everyone, young and old, in and around Yuba City, California.