At the orthodontic practice of Dr. Michael D. Larson, our friendly, dedicated, and energetic orthodontic team is committed to working with you and your family to create a positive orthodontic experience every time you visit our practice.
We welcome you with warm smiles to our practice!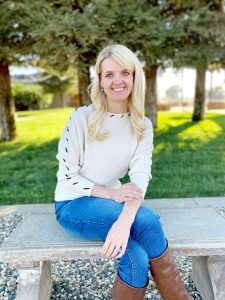 Inna
Registered Dental & Orthodontic Assistant
I am a Certified Orthodontist Assistant /Registered Dental Assistant! I have been working in the dental field since I was 15 years old and have been working with Dr. Larson since 2012. Being an orthodontic assistant is enjoyable because of the relationships I build with the patients and their families. There's always a fun beginning and a beautiful ending.
In my spare time, I love going on mountain bike rides with my husband and exploring new things with our 4 sweet humans!!  -Inna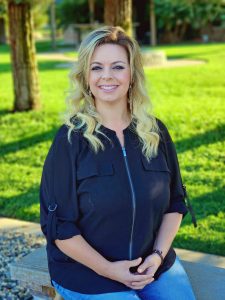 Alena
Registered Dental Assistant
Hi, my name is Alena, I have worked for Dr. Larson since April 2014 in the back as an RDA. I absolutely love seeing patients' reactions after getting their braces off. It is such a rewarding job.
My husband Bobby and I have a daughter Laynee, and a Yorkie named Cooper. Laynee was born in November of 2021 so we have our hands full and wouldn't have it any other way. It took 8 years to get her so we enjoy every moment we can. We enjoy taking our razor out to the dunes at Sand Mountain/Oregon to ride the sand and trails and camp. When I am not with my family, I enjoy cleaning my house, yes, you read that right, cleaning, organizing, and going through shops.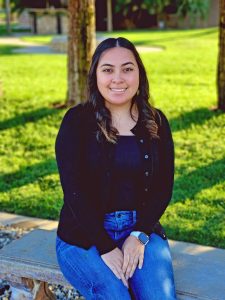 Breonna
Dental Assistant
Hi, my name is Breonna. I'm a Dental Assistant at Larson Orthodontics. I have been in the dental field since June 2021. My favorite part about this job is getting to see our patient's journey with their treatment, and how excited they are once they complete their treatment.
My favorite thing to do is hang out with my family and friends when I'm not at work.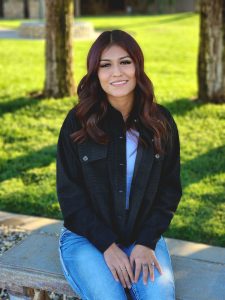 Mariana
Dental Assistant
Hi, I'm Mariana and I'm a Dental Assistant here at Larson Orthodontics.  I started here in April 2022. Being bilingual, I enjoy being able to assist our Spanish-speaking patients.
When I'm not at work I enjoy spending time with friends and family. I love feeling like I'm making a difference by helping improve our patients lives and smiles!
Fun fact, I was also a patient of Dr. Larsons 5 years ago!!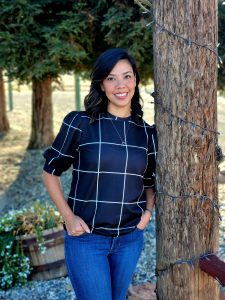 Rosie
Financial Coordinator
Hello, my name is Rosie, and I am the Financial Coordinator here at Larson Orthodontics. I've been in the orthodontic field since 2010.  I am lucky to have had, over the years of my dental career, the opportunity to have experienced working in different areas of the practice, lucky to have started out as a Treatment Coordinator and I have recently moved to the Financial Coordinator position. I love being able to advocate for the patients in a complicated insurance world of benefits and coverage.
Fun fact about me, I took a hiatus from Dental and traveled the United States and Canada in an RV for an extended time.
When I am away from the office, I am with my family living my best life camping, boating, and zipping around on my electric bike with my son in tow.
Carrie
Treatment Coordinator
Hello – my name is Carrie, and I am the Treatment Coordinator at Larson Orthodontics.  I have been in the dental and healthcare industries for almost 25 years.  I joined the Larson Orthodontic team in the summer of 2022.  One of my favorite aspects of the job is being able to show people how they can achieve the smile they have always wanted.  I also love being able to help our younger patients not be afraid of the unknown and get them excited about the process of straightening their teeth.
When I am not working, I'm taking way too many pictures of my dogs and sharing them with anyone who will look.