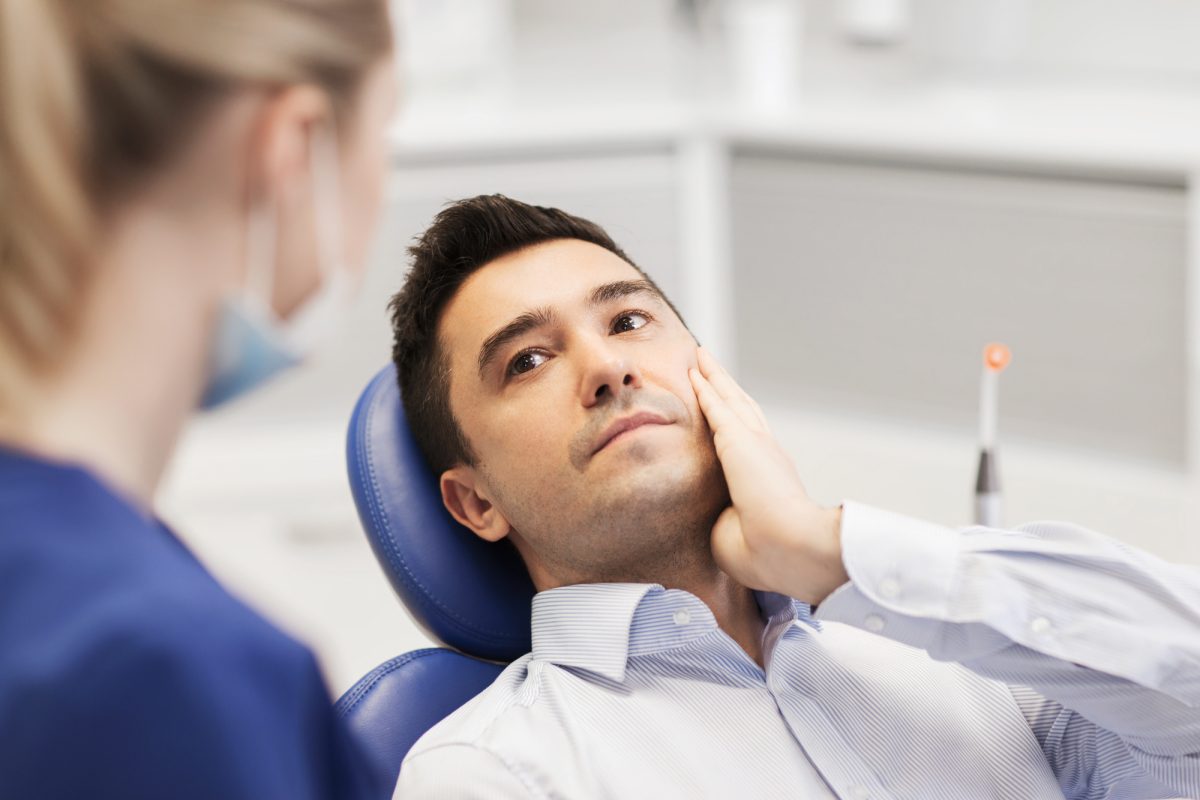 Are you new to braces? While you're well on your way to a straighter smile, the process can be painful. Your teeth need to shift, and because they're set into your jaw, that means that there's a lot of pressure in your mouth.
While you can't fully get rid of soreness from braces (the pain is part of the territory), we're here to tell you how to relieve braces pain so you can get through the day.
Keep reading to learn more.
1. Use Orthodontic Wax
Did your orthodontist provide you with orthodontic wax? This wax is meant to handle the pain from braces, so it's a must-have for anyone getting a straighter smile.
To use this wax, ball up a small piece and warm it between your fingers. Place it over any sharp areas that are pressing into the sides of your mouth. This should soften the sharp areas so the pain is more manageable.
Keep wax on hand to replace as necessary. Bonus: This also works for sharp rubber band buttons from Invisalign.
2. Use Cool or Warm Drinks
As with any soreness, soreness from braces can be relieved with heat or cold.
You want to be careful. Don't use anything too hot or you risk damaging your mouth further. You can use warm teas or warm water.
If you prefer a colder method, cold drinks, popsicles and ice make great choices. If you have something with sugar, make sure that you brush your teeth after.
3. Rinse With Salt Water
If you're already using warm water to soothe your pain, consider adding salt. Don't drink this water, but swish it around your mouth for thirty seconds before spitting it out.
This rinse should relieve some of your pain, and it's also good for your gums.
Salt helps to bring bacteria out of your gums, making it great for your dental health. Some dentists recommend using a saltwater rinse when you're healing wounds after dental procedures.
4. Try Over-the-Counter Medication
While heavy prescription medications are unnecessary for this kind of pain, there's nothing wrong with using over-the-counter painkillers. These reduce inflammation.
For more targeted pain relief, oral anesthetics (like Orajel) can get rid of pain almost immediately. While the pain will come back when the gel wears away, it's easy to re-apply.
5. Change Your Diet
One of the hardest parts about getting orthodontic work done is realizing that you'll have to change your diet. The change is temporary, but it can still be disappointing.
You should already be avoiding anything too sticky or hard if you have traditional braces, but if you're dealing with pain, you may also have to cut out things like raw fruits and vegetables.
If you have clear aligners, you may have to cut these things out for the first few days of each tray.
How to Relieve Braces Pain: The Easy Way
Your braces are going to hurt from time to time, but the end result is worth it. Before you know it you're going to have a straight and healthy smile. Remember… no pain, no gain.
By using these tips for how to relieve braces pain, you can make your time with braces a bit easier.
Are you looking for an expert orthodontist in Yuba City, California? We're here for you! Contact us at Yuba City Orthodontics to set up an appointment today!