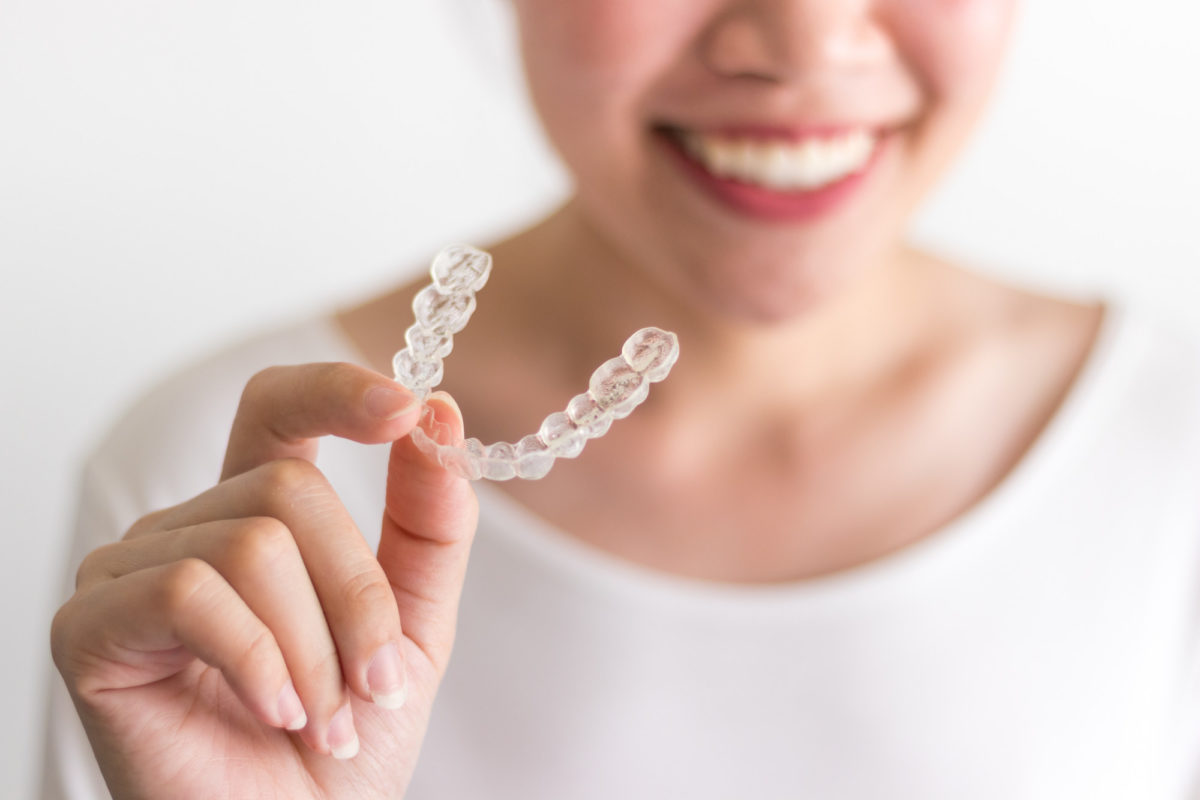 Even though our nation is known for its fantastic teeth, more than half of us feel insecure about our own gnashers.
If you want to do something about your smile, then it's worth considering the Invisalign process.
This is a leading method of straightening your teeth and is less intrusive than full-blown braces. Better yet, it provides the same results.
In this article, we'll look at the Invisalign process so that you feel prepared for your day in the orthodontist's chair.
1. Start off With a Simple Chat
Your very first Invisalign appointment is nothing to worry about. You'll simply sit down with your orthodontist and talk to them about what changes you want to see in your mouth.
They will examine your teeth and tell you what is possible and what is not. Your orthodontist will help you decide which Invisalign process is right for your mouth.
During this consultation, you will find out how long the Invisalign process will take for you. You will also learn of any other options that are worth considering.
2. The Molding Process Begins
When you've decided that Invisalign is right for you, it's time for the molding process. Depending on your schedule, this may happen during your first appointment or you may want to choose another date.
Your orthodontist will take photos, X-rays, and a digital scan of your mouth to create a model of your teeth. From these images, your orthodontist will create trays.
3. Test Out Your New Invisalign Trays
After your new Invisalign trays have been created, you'll need to go in and test them out.
During this time, you may need small attachments put on your teeth to hold the trays in place. Luckily, this won't hurt and the attachments are see-through!
Ask as many questions as you can think of during this time. It's important to feel like you know what you're required to do after you leave with your new trays in hand.
4. Regularly Attend Invisalign Checkups
It's not simply a case of fitting your Invisalign trays and voila! You also need to be going for regular checkups with your orthodontist.
They will recommend the dates that you should visit. They will check that everything is moving in the right direction and that you aren't feeling too much discomfort.
5. Your Teeth Now Look Perfect
There isn't a huge grand reveal with Invisalign. Instead, your teeth will slowly change over time to become beautifully straight. Hopefully, you will be very happy with the overall look of your teeth. However, this is not the end of the road. You will still need to wear overnight retainer to keep your teeth in their new place!
Will You Choose this Invisalign Process?
Many people want to know whether the Invisalign process hurts. The simple answer is no. You may feel some discomfort, but this process is great for anyone scared of the dentist!
Have you found this article interesting? If you're not convinced that Invisalign is right for you contact us today to find out more.