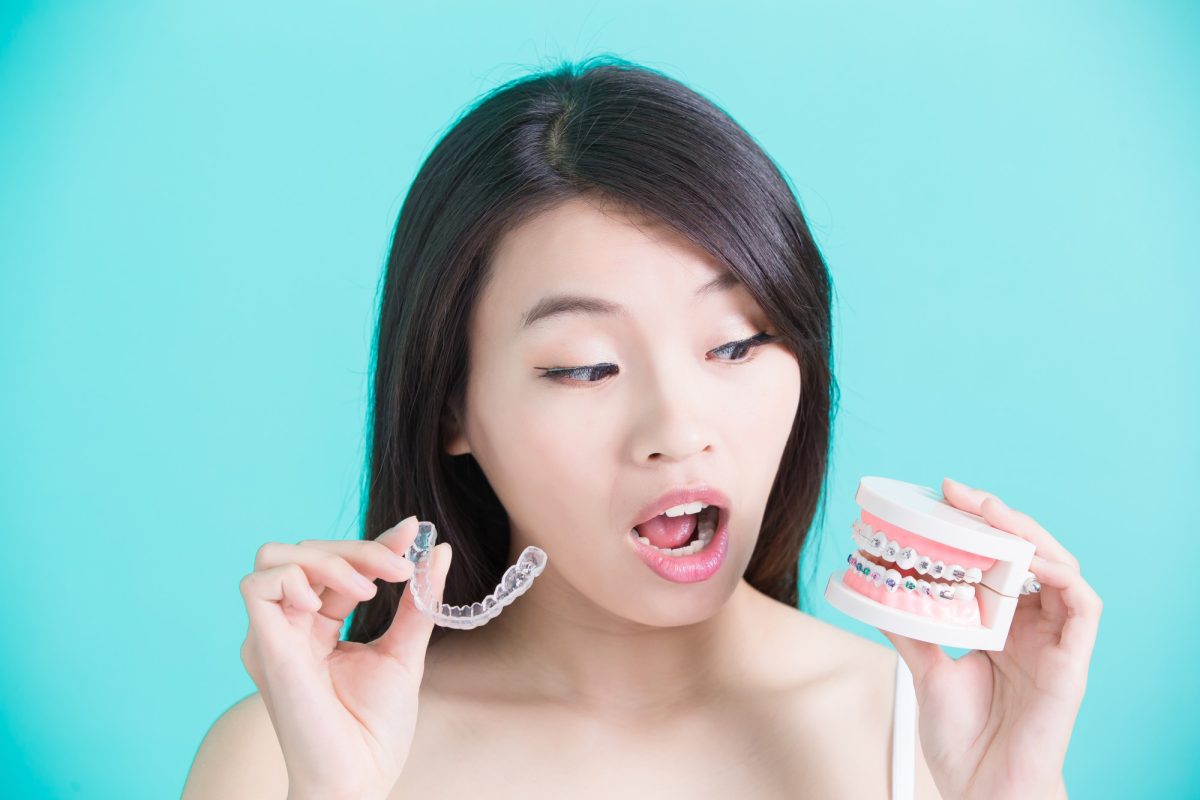 You may be surprised to learn that dental braces are not a modern invention. Even ancient societies like Egypt and Etruria used metal and animal sinew to keep their teeth in place.
Thankfully, dental practices have treated improved since ancient times. Now, children and their parents can choose between different modern treatments like traditional braces vs. Invisalign.
To read about the different factors involved in this decision, check out the information below.
Types of Braces
Everyone is familiar with traditional metal braces, but may not be as knowledgeable about Invisalign. Invisalign is a type of clear aligner or a plastic form of dental braces.
Other forms of dental braces include ceramic braces and lingual braces. Ceramic braces are almost the same as traditional metal braces, but the brackets are designed to blend in better. With lingual braces, the brackets are attached to the back of the tooth so they are hidden.
Braces vs. Invisalign Cost
For parents, a major factor when deciding between these two treatment methods is cost. The cost of each option is not hugely different, but the average cost of traditional braces is slightly lower.
The cost of Invisalign depends on the number of unique, custom-molded trays needed. The cost of either treatment option, however, largely depends on the state of the teeth and how much work is needed.
Hopefully, you have dental insurance, as either option costs thousands of dollars and insurance often helps pay for some of it.
Pros and Cons of Braces
Traditional braces, whether metal or ceramic, are highly visible. However, this method is also highly effective. The reason why braces are more painful than Invisalign is not a drawback — it's because they work for severely misaligned teeth.
Some children even seem to prefer the high visibility of braces. They can choose a new rubberband color each time they go in.
Pros and Cons of Invisalign
The biggest pros of Invisalign are appearance and comfort. They are nearly invisible, with no painful wires or brackets sticking out and cutting up your mouth. The adjustment process at the orthodontist's office is less frequent and far less painful.
Invisalign, however, is not the best treatment option for severe tooth or bite issues. It's best for mild-to-moderate crowding or spacing problems. It can also cost more than traditional braces would to fix these issues.
Invisalign has to be removed when eating or drinking, so this option is best for responsible patients who won't lose the expensive trays. Also, the trays must be worn as often as possible for the treatment to work.
Making a Choice
The traditional braces vs. Invisalign debate is not about which option is best, but which option is best for you. Considering that the cost is similar, comfort plays a big role in deciding between these two treatment plans.
Before you decide, make an appointment with us to get advice from a professional orthodontist.